Ten things to consider if Vietnam is for you
By Robert K. StephenThe Suburban
Oct 24, 2018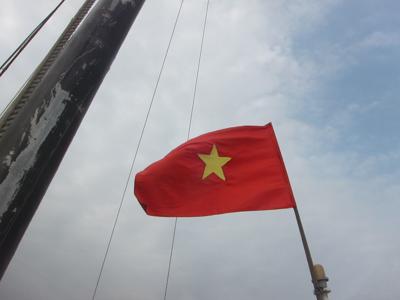 Vietnam has hit the top ten for exotic travel. But here are some things to remember having been there.
1. Vietnam is unlike Europe and North America
Europe and North America are very orderly and uptight. Vietnam is chaotic yet it still functions. Scooters zip to and fro, Petty crime is a problem and the food is so deliciously different. I love a hot bowl of Pho for breakfast and dumplings and noodles too! Bacon, sausages and French Toast! Certainly available but if you are the type that insists upon such a breakfast then really Vietnam is not for you.
2. Speak softly and be gentle
Vietnam defeated both the French and the Americans so you might expect a brash ad tough as nails personality. The truth is that Vietnamese are extremely quite and soft spoken. They often find that Westerners are very loud. Dial it down!
3. Give some serious thought to a tour
I am a very anti-tour type of person and prefer doing things on my own. While this mentality works well in North America and Europe where mass transit is good and traffic respects pedestrians one should note pedestrians are not very well respected in Vietnam and that public transportation is virtually non-existent in Vietnam. I would recommend you seriously consider a tour where you are picked up and dropped off at airports and given a guide with a van. In this respect, I personally recommend Aurora Travel in Vietnam which organized a super travel programme for me and my Square photographer. Check them out at sale@auroratravel.asia and ask for Vicky Nguyen.
4. See a travel medical specialist at least two months prior to your visit
What injections you need depends in large part upon where you are going and when you are going. As a minimum your tetanus, hepatitis and tetanus shots should be current. You may be recommended malaria meds if you are going inland. Antibiotics may be prescribed "just in case".
5. Be careful what you eat and drink
This advice depends on the strength of your stomach. I prefer to be very cautious on a short visit. With 5 star hotels and high end restaurants you can take great comfort that food has been prepared with lofty standards. Street food is tantalizing but if you can't resist make sure there is high volume to ensure some high turnover and freshness. Bathroom facilities are not as prevalent as they might be at home here in Canada so the last thing you need is a bout of the runs in Vietnam. Avoid ice cubes in drinks unless you are in a five-star environment. As my dear departed mother used to say when Europe was more primitive than it now is best stick to soft drinks and beer and make sure they pop the cap in front of you!
6. Petty theft is an issue
Unfortunately pick pocketing and purse snatching is a problem particularly with the slash and grab scooter method. Leave all valuables in your hotel safe. Carry a credit card and anticipated needed cash in your front pocket as a man and as a woman leave all expensive jewelry at home and clutch your purse in public.
7. Be prepared for strange time differences
From Toronto expect an early morning departure just past midnight and an arrival in Taipei/Singapore/Hong Kong equally early morning. 16 hours of flying time to which you should add a layover and connecting flight to Hanoi or Ho Chi Minh City of 3 or 4 hours. You'll be frazzled for at least a couple of days. When you return you'll also be mixed up. If you are on any time sensitive meds such as beta blockers or anti-depressants please do check with your doctors about how to take your meds on your outbound trip. Returning seems easier than going on your body timeclock.
8. Currency Manipulation is a bit difficult
Considering that 22,000 Vietnamese dong per USD dollar is the exchange rate consider that a bottle of wine at dinner may cost 500.000 dong so performing currency calculations are far different than dealing with a Euro!
9. The Vietnamese alphabet is somewhat easier to navigate
European missionaries in the 17th century used the Roman alphabet to record the Vietnamese language and created the Quoc Ngu Script which is now the official national language. Finding yourself around is much easier as a result.
10. You'll require a visa
Visas are cash grabs and a visa for two with Canada Post delivery was $183. You are pouring your tourist dollars into the Vietnamese economy and are charged this exorbitant fee? UK residents do not require a visa. Are Canadians being penalized for accepting thousands of Vietnamese boat people!