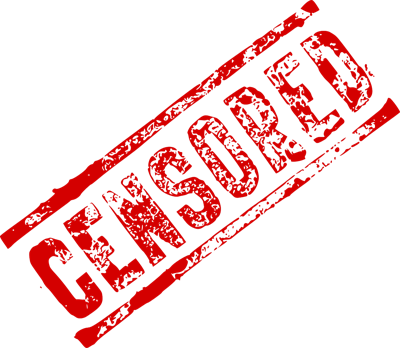 We have the wrong Trudeau as Prime Minister. Prime Minister Pierre Elliott Trudeau's Charter of Rights and Freedoms enshrined our right of free expression as a foundational law of the land. Section 2(b) states that "Everyone has the following fundamental freedoms: (b) freedom of thought, belief, opinion and expression, including freedom of the press and other media of communication;" Prime Minister Justin Trudeau's proposed Bill C-10 will wipe that away. The Bill would give Ottawa China-like censorship powers. That is not our Canada. This Prime Minister Trudeau should be ashamed.
This Bill started out last November to expand the powers of the CRTC under the Broadcasting Act to regulate digital streaming platforms like Netflix and You Tube on the same basis as radio and television. Suddenly, several weeks ago, the Liberals added an amendment that would give the CRTC power to regulate all "user-generated posts" anywhere on social media — streaming or not — and indeed throughout the Internet. The CRTC would have effective power to remove or block anything it considers offensive or improper without any prior notice or process of appeal. This was a total about face from the Trudeau government's months long assertions that the Bill would not be used against individual expressions on either the net or social media. The censorship powers this would give this government would be on a par with China's as when that government takes down images of the Tiananmen Square Uprising that many Chinese individuals post on the anniversary of that attempt at freedom.
For the first time, federal law would give the Canadian Radio-television and Telecommunications Commission the power to judge the content of every post, every user video, every podcast,and every website to determine whether it is free of any information it doesn't like and full enough of Canadian content. The power to regulate websites would also, indirectly, give Ottawa the power to control the content of newspapers for the first time. All this is being cloaked in the virtue-signalling of political correctness that Canada does not want to offend the sensibilities of any groups that make up our "diversity." As always, vote pandering trumps long-entrenched individual civil liberties. No other western democracy has attempted such far-reaching powers.
Short of overt incitement to violence, freedom of expression must be indivisible. That's why Prime Minister Pierre Trudeau put the protection in the Charter. It's easy to say that this is being done to prevent the spread of hate and misinformation, but the standards on what constitutes those — other than overt incitement to violence — are all subjective. That's why expression has been such a completely protected right in all modern,western civilizations. Nobody trusts state bureaucrats to decide what constitutes hate and truth. Nobody has that kind of Solomonic wisdom. But there is plenty of political opportunism to stifle liberty for expediency.
Freedom of expression is meant to protect the free battleground of ideas. There is no place for censorship of diverse views on racism, Indigenous issues, crime, Western civilization, religion, abortion and a whole host of other issues. Imposition of orthodoxy of thought is anathema to the fundamental principles of a free society. This Bill would ingrain a star-chamber process forcing conformity on all Canadians.
In February, Liberal MP Julie Dabrusin, Parliamentary Secretary to Heritage Minister Steven Guilbeault, said the goal of Internet and social media regulation should be to prevent the "chipping away at the credibility of our institutions, at the fundamental trust in Canada's public service and the institutions that support the very important work that is being done in our country." Chipping away? What this Bill would do would be to destroy the fundamental right of every Canadian to criticize our institutions and public service which is a foundational keystone of our citizenship. It is the right that is the very "spine of our democracy" as Lorne Gunter has so eloquently written.
Free expression, like democracy itself, is messy as Churchill said. But messy is a small price to pay for freedom from government control. China employs some two million people to monitor what its citizens post. That's the door that C-10 is opening. And to those who would say that "we're not as bad as China," we would say that is hardly a standard worthy of comparison.
Sadly, the Bloc and the NDP have indicated they will support the Bill and the amendment.Only the Conservatives have come out against this Bill. It's up to all of us. Bombard your MPs with emails and letters and yes, posts. Let them know you don't need the state to make up your minds for you. That's the privilege of every citizen of a free society.